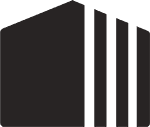 DATA CENTER
TAKE A LOOK ON WHAT WE CAN DO FOR YOU

We Are Technology Experts And Consultants.
We Work Together With You To Find The Right Solution.
BACKUP & RECOVERY

Proper backup ensures that if you experience a sudden computer failure, accidental deletion or even spilling coffee over your device your hard work doesn't go to waste. Or, if a device does fail, reliably recover entire projects and important information without missing a beat.

HYPER-CONVERGED SYSTEMS

Whether you are refreshing your data center infrastructure or are in need of a development environment, Hyper-Converged Systems can integrate your network servers, storage and virtualization functions into a single software governed module, to simplify your datacenter deployment and operations.

UNIFIED COMPUTING

At the core of enterprise computing systems is a desire to perform and adapt faster and more efficiently. Whether you need a few rackmount servers, or a scalable fabric of stateless blade servers, our Unified Computing solutions are built to reduce total cost of ownership and increase scalability.

STORAGE

Manage data in a concise, scalable and high performance fashion with anything from Fiber Channel, iSCSI, FCoE, NFS, CIFS, to all flash arrays, in order to maximize performance, data integrity and reinforce infrastructure.

VIRTUALIZATION

The main goal of virtualization is to improve resource allocation and eliminate redundancies. By creating virtual versions of high level technologies such as hypervisors and containers, to virtual desktops and cloud services, the applications and data are freed from the physical resources they run on, drastically improving efficiency and lowering costs.